Enquiry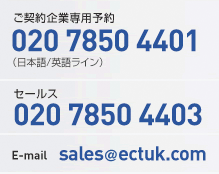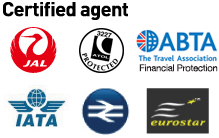 A dedicated business travel agent for corporate clients The Top Japanese Travel Agent servicing businesses in the UK
Home / FAQ
FAQ

1. "I often have to change my travel schedule suddenly and can't confirm until the last minute."

Until the ticket is issued, you can amend or cancel as many times as you like. We do not charge for any changes or cancellations made before a ticket is issued, so feel free to make a booking without any worries.
2. "Do you provide information regarding strikes, disasters, etc?"

At ECT we prepare details of all affected reservations and immediately contact customers. For strikes, we gather the latest information and update customers on any developments.
3. "I'd like to deal with air tickets, hotel reservations, visas and car hire all together."

Our highly experienced staff can make any arrangements to match your needs quickly and efficiently.
4. "When I call I want to know up-to-date information on flight timetables and fares"

We can immediately provide the latest information on flights, seating and fares for your requested schedule.
5. "I want you to push through my reservations on waiting lists and I want to choose where I'm seated"

It's precisely when you find yourself on a waiting list that you really notice the benefits of working with ECT. We check the status of your booking with the airline and push your booking. Even if we can't get your chosen seating at the time of booking, we will frequently check availability right up until departure.
6. The business traveller has very complicated requirements (seating, mileage, etc.)

When you first contact ECT, we register all the necessary details for a reservation into our system. Mileage details, seating preferences and other information are automatically incorporated into future reservations, and bookings can be made quickly without the need to request details each time.
7. "I'd like to invite family and friends from Japan."

Not only from Japan, but no matter where they are departing from, we can arrange flights to match your needs.
8. Payment method

Invoices will be issued in British Pounds. Payment can be made by bank transfer, debit or credit card (credit card charges will apply). Terms of payment are 30 days from the date of issue. Please contact us if you have any further queries.